OMCO XD SCUFF® Provides Extreme Protection for Trailers
OMCO XD SCUFF is engineered for truck or trailer fleets requiring extreme duty protection for sidewalls and flooring. Full-length (non-welded) scuff has no seams to snag and all holes are countersunk to protect fasteners.
OMCO XD SCUFF liner features:
Extremely durable galvanized steel
Seamless, solid, full-length scuff (no welding)
Countersunk holes to eliminate snag points
Top edge offset to protect fasteners
Floor lip turn down to increase scuff life and provide a snag free surface
Available in 10 & 12 gauge
Protect Your Investment
Protect your sidewalls and flooring from tow motor and steel container damage with OMCO's XD SCUFF trailer scuff liner.
Extreme Duty Design
OMCO XD SCUFF is available in 10 or 12 gauge galvanized steel to provide superior durability, maximum protection and long life. Designed to be a more rugged alternative to plastic, wood, aluminum or light gauge steel scuff.
Order the Perfect Length
Eliminate the need to cut and weld multiple sections together. Order OMCO XD SCUFF in any length to perfectly fit your fleet of trailers.
Choice of Heights and Hole Patterns
Select the scuff height that best fits your needs, either 12-5/8″ or 18-5/8." Plus, customers specify both sets of hole patterns (starting point and center-on-center distance) with each order. Contact OMCO for minimum order quantities.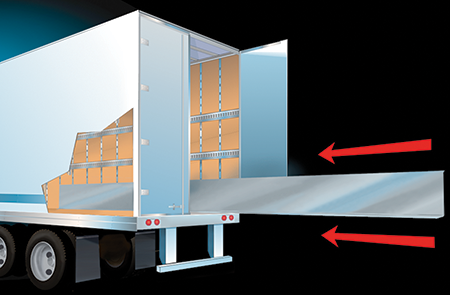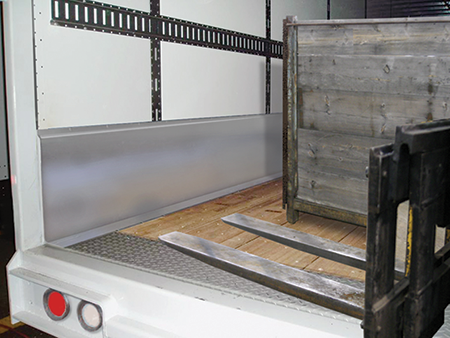 XD SCUFF Specifications
Height
Material Gauge
Approx. Weight per Foot
12-5/8″
12 ga
5.7 lbs/ft
10 ga
7.5 lbs/ft
18-5/8″
12 ga
7.7 lbs/ft
10 ga
10.0 lbs.ft
OMCO XD SCUFF is a registered trademark of the Ohio Moulding Corporation.